Getting Started Guide for ACRN Hybrid Mode¶
ACRN hypervisor supports a hybrid scenario where the User VM (such as Zephyr or Ubuntu) runs in a pre-launched VM or in a post-launched VM that is launched by a Device Model in the Service VM.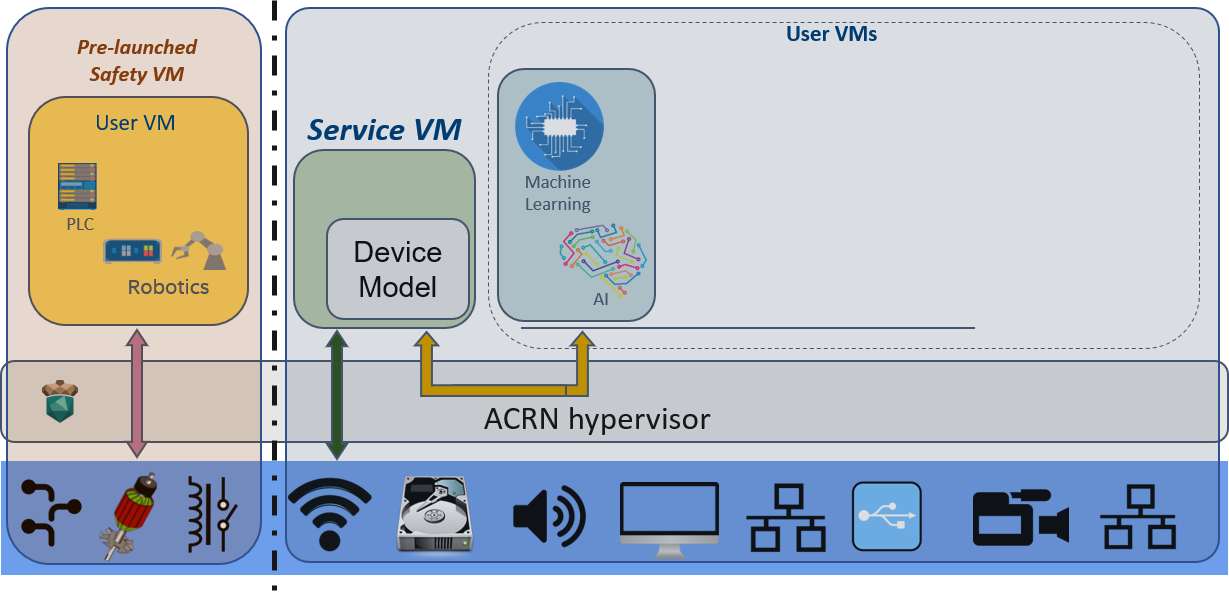 The following guidelines describe how to set up the ACRN hypervisor hybrid scenario on the Vecow SPC-7100, as shown in Figure 9.
Note
All build operations are done directly on the target. Building the artifacts (ACRN hypervisor, kernel, tools and Zephyr) on a separate development machine can be done but is not described in this document.