Enable SR-IOV Virtualization¶
SR-IOV (Single Root Input/Output Virtualization) can isolate PCIe devices to improve performance that is similar to bare-metal levels. SR-IOV consists of two basic units: PF (Physical Function), which supports SR-IOV PCIe extended capability and manages entire physical devices; and VF (Virtual Function), a "lightweight" PCIe function that is a passthrough device for VMs.
For details, refer to Chapter 9 of PCI-SIG's PCI Express Base Specification Revision 4.0, Version 1.0.
SR-IOV Architectural Overview¶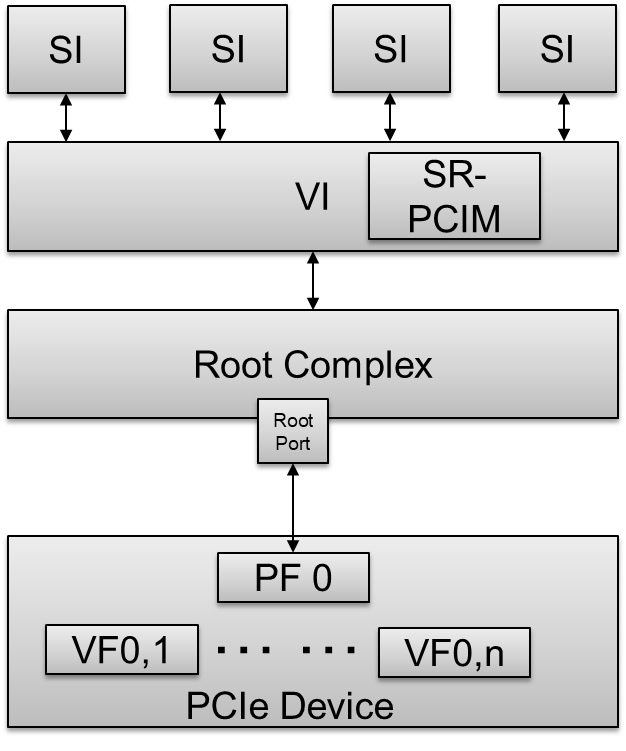 SI - A System Image known as a VM.

VI - A Virtualization Intermediary known as a hypervisor.

SR-PCIM - A Single Root PCI Manager; it is a software entity for SR-IOV management.

PF - A PCIe Function that supports the SR-IOV capability and is accessible to an SR-PCIM, a VI, or an SI.

VF - A "light-weight" PCIe Function that is directly accessible by an SI.