System timer virtualization¶
ACRN supports RTC (Real-time clock), HPET (High Precision Event Timer), and PIT (Programmable interval timer) devices for the VM system timer. Different timer devices support different resolutions. The HPET device can support higher resolutions than RTC and PIT.
System timer virtualization architecture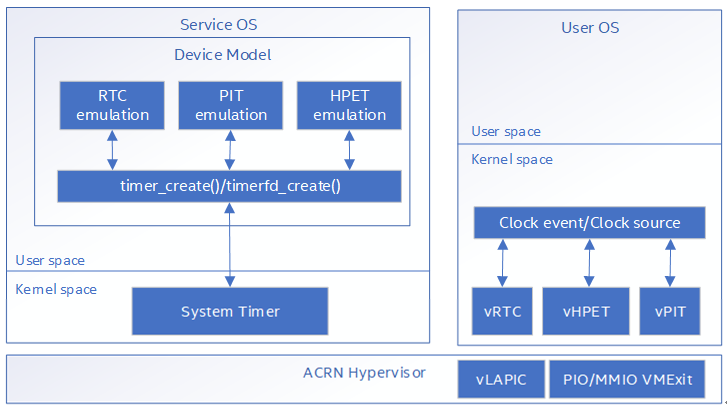 In the User VM, vRTC, vHPET, and vPIT are used by the clock event module and the clock source module in the kernel space.
In the Service VM, all vRTC, vHPET, and vPIT devices are created by the device model in the initialization phase and uses timer_create and timerfd_create interfaces to set up native timers for the trigger timeout mechanism.