Getting Started Guide¶
This guide will help you get started with ACRN. We'll show how to prepare a build environment on your development computer. Then we'll walk through the steps to set up a simple ACRN configuration on a target system. The configuration is an ACRN shared scenario and consists of an ACRN hypervisor, Service VM, and one post-launched User VM as illustrated in this figure: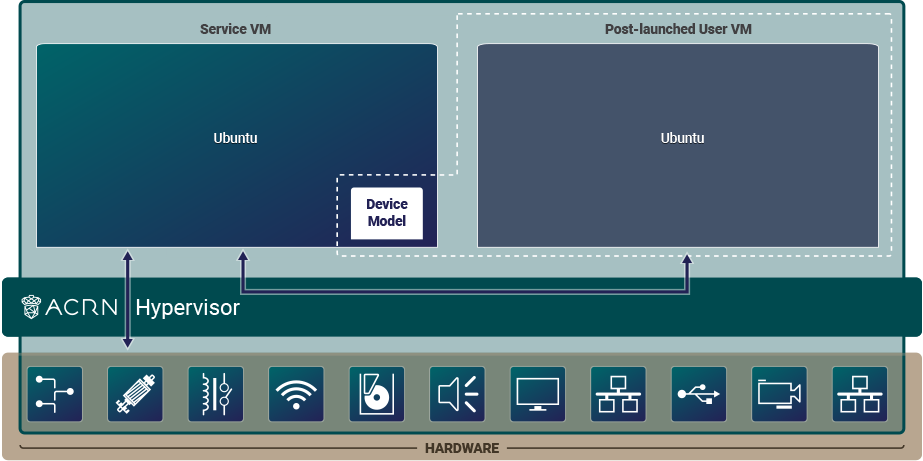 Throughout this guide, you will be exposed to some of the tools, processes, and components of the ACRN project. Let's get started.