Getting started guide for Intel NUC¶
The Intel® NUC is the primary tested platform for ACRN development, and its setup is described below.
Hardware setup¶
Intel Apollo Lake NUC (APL) and Intel Kaby Lake NUC (KBL), described in Supported Hardware, are currently supported for ACRN development:
We can enable the serial console on KBL (NUC7i7DN), but this is not supported on APL (NUC6CAYH).
Connecting to the serial port¶
If you don't need a serial console you can ignore this section.
Neither the APL or KBL NUCs present an external serial port interface. However, the KBL NUC does have a serial port header you can expose with a serial DB9 header cable. You can build this cable yourself, referring to the KBL NUC product specification as shown below: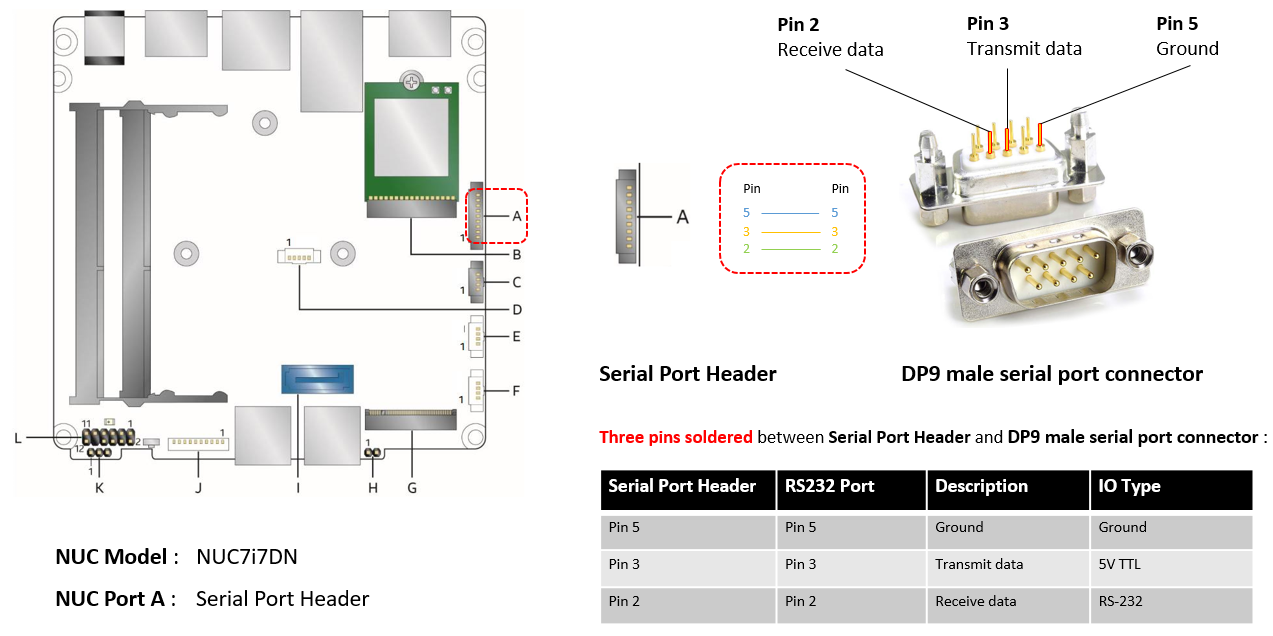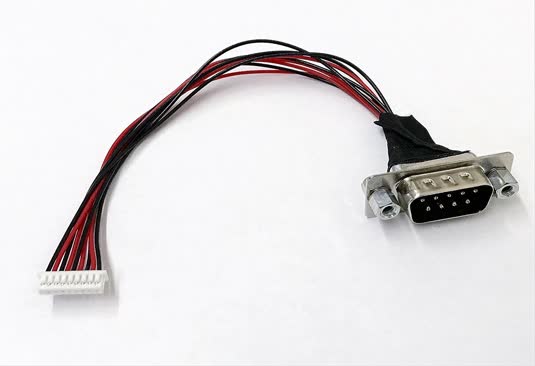 Or you can purchase such a cable.
You'll also need an RS232 DB9 female to USB cable, or an RS232 DB9 female/female (NULL modem) cross-over cable to connect to your host system.
Note
If you want to use the RS232 DB9 female/female cable, please choose the cross-over type rather than straight-through type.
Firmware update on the NUC¶
You may need to update to the latest UEFI firmware for the NUC hardware. Follow these BIOS Update Instructions for downloading and flashing an updated BIOS for the NUC.